Sundaraban Courier Service (Pvt). Ltd has been expanding regularly on the basis of requirement and opportunities sought. Accordingly it has developed footprint throughout Bangladesh in each and every District and at the same time it is maintaining offices in may key areas besides the districts. This is a strategic plan for the Company to actually make itself available to all within their fingertips. With more than 100+ offices it has made its presence felt in the remotest of locations.
In addition to that it has expanded with nominated Agents which are 500+ throughout the Country. This has helped Sundarban to actually do strategic planning on the basis of requirements and at the same time ensure serviceability too all.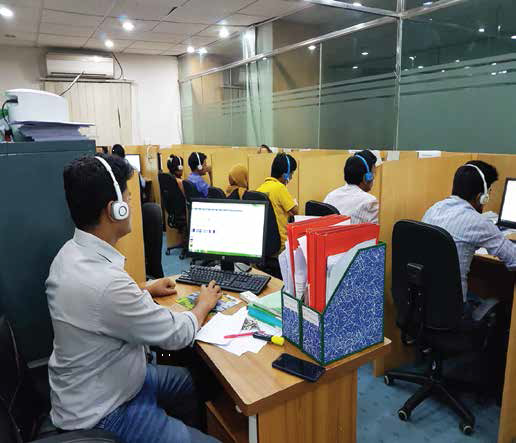 Besides these offices it has also maintains a strong team every whether supervising the operations and ensuring service standards to the mass. With its own team everywhere Sundarban has been able to handle one of the largest operations in this country with ease and harmony.
The infrastructure does have another entity in it. This is its fleet of vehicles and large delivery covered vans which strengthens itself on the overall to actually reduce interdependencies in the handling of the total logistics option which itself is a portion of the total management of the operation. The fleet itself also regularly increases considsering that the infrastructure demands are growing and growing considering that more intercity and intra-city services are very much a regular need especially with the introduction of services such as e-commerce in a massive scale throughout the Country.